Preferred Provider Program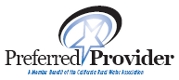 The Power of CRWA Working For You!
---
You rely on CRWA for your technical and educational needs; now CRWA will be able to help utilities collectively leverage their buying power through the value added products and services offered in this new program. CRWA's main goal is to provide significant benefit to California's rural systems.
Provided below is a preview of CRWA's new Preferred Provider Program. This program is available to members of California Rural Water Association. If you have questions regarding the discounts available to you as a member, please contact Dustin Hardwick, Director of Resource Development, California Rural Water Association, at 1-800-833-0322.
To take advantage of the Preferred Provider Program benefits and additional membership benefits, please click here for a Membership Application and fee schedule.
---
Ad Edge Water Technologies

AdEdge Water Technologies, LLC specializes in the design, manufacturing, and supply of innovative packaged treatment solutions that remove contaminants from groundwater. AdEdge has extensive experience in California for the removal of arsenic, iron, manganese, nitrate, perchlorate, hexavalent chromium, hydrogen sulfide, uranium, and fluoride.
AdEdge offers a full range of innovative and conventional treatment solutions including biological filtration, adsorption, coagulation/filtration, oxidation/filtration, ion exchange, membrane solutions, pre-and-post treatment, and general filtration.
AdEdge provides sustainable, affordable, and low waste treatment solutions that are tailored to the customer's water chemistry and project needs.
AdEdge Treatment offerings Include:
AdEdge Package Units (APU).
Modular Treatment Systems.
WaterPOD Containerized Treatment Systems.
biotttaTM Biotreatment Systems.
ADIN Chemical Feed Systems.
H2Zero Backwash Recycle Systems.
INGenius Panel Controls.
AdVantEdge Residential Products.
New from AdEdge, biotttaTM is a pioneering California regulatory approved treatment process exclusive to AdEdge that is an economical, sustainable, and long-term solution that addresses multiple contaminant removal.
Contact us at:
AdEdge Water Technologies, LLC
Address: 2055 Boggs Road, Duluth, Georgia 30096
Phone: 1-866-8ADEDGE
Fax: 678-835-0057
Email: sales@adedgetechnologies.com
Website: www.adedgetechnologies.com
---
American Leak Detection

American Leak Detection was founded in 1974 and is headquartered in Palm Springs, California. It is the world leader in accurate, non-destructive detection of hidden water, sewer and gas leaks in residential, commercial and municipal buildings. With 140 individually-owned franchises in four countries, technicians have detected more than 6 million leaks, saving customers millions of dollars in costly repairs. The corporation is dedicated to water conservation, resource protection and providing eco-friendly services. For more information visit www.americanleakdetection.com
Underground Utility Location.
Complete Leak Surveys on Water Distribution Systems.
Trenchless Pipe Replacement
American Leak Detection is the Municipal Leak Detection Expert.
For further information contact Jimmy Carter at:
Phone: 800-755-6697
Email: jcarter@americanleakdetection.com
Website: www.americanleakdetection.com
---
Bartle Wells Associates

Bartle Wells Associates (BWA) is an independent financial advisor to public agencies that specializes in water and wastewater rates and finance. Our firm was established in 1964 and is owned and managed by its principal consultants. We have 50 years of experience advising local governments on the complexities and challenges in public finance.
BWA specializes in three professional services: utility rate and fee studies, financial plans, and project financing. We are the only independent financial advisor providing all three of these interrelated services to public agencies.
RATE AND FEE STUDIES: Our rate studies employ a cost-of-service approach and are designed to maintain the long-term financial health of a utility enterprise while being fair to all customers. We also have extensive experience developing impact fees that equitably recover the costs of infrastructure required to serve new development. We have helped communities implement a wide range of water and sewer rate structures and are knowledgeable about the legal requirements governing rates and impact fees including Proposition 218 and Government Code 66000.
FINANCIAL PLANS: Our financial plans provide agencies with a flexible roadmap for funding long-term operating and capital needs. We evaluate the wide range of financing options available, develop a plan that recommends the best financing approach, and clearly identify the sources of revenue for funding projects and repaying any debt.
PROJECT FINANCING: Our project financing experience includes over 300 bond sales and numerous bank loans, lines of credit, and various state and federal grant and loan programs. We generally recommend issuing debt via a competitive sale process to achieve the lowest cost financing possible. We work only for public agencies; we are independent financial advisors and do not buy, trade, or resell bonds.
Bartle Wells Associates is a charter member of the National Association of Independent Public Finance Advisors (NAIPFA), which establishes strict criteria for independent advisory firms throughout the United States. All of our lead consultants are Certified Independent Public Finance Advisors.
Business Contact Information:
Bartle Wells Associates
1889 Alcatraz Ave., Berkeley, CA 94703
Contact Name: Doug Dove
Telephone: 510.653.3399 ext:110
Fax: 510.653.3769
Email: ddove@bartlewells.com
Website: www.bartlewells.com
Bartle Wells Associates was established in 1964 and is a California Corporation. The Federal ID number is 94-1664409. BWA is certified as a State of California Small Business; certification number 26329 and as a Small, Local, Emerging Business by Alameda County; certification number 03-90344.
---
BC Laboratories, Inc.

Analytical Laboratories Inc. Excellence Since 1949
Full Service Environmental Laboratory.
Specializing in analysis of drinking water, groundwater.
Complete wastewater capabilities.
Soils and waste characterization experience.
Online data availability through BCLabNet.
Cost effective member pricing and statewide coverage with couriers/overnight shippers.
Cost effective services to assist members in maintaining monitoring compliance.
No cost reporting to Regulatory Agencies
For further information contact Mark Ellis with BC Labs at:
Phone: 800-878-4911 ext. 431
E-mail: mark.ellis@bclabs.com
Website: www.bclabs.com
---
Cannon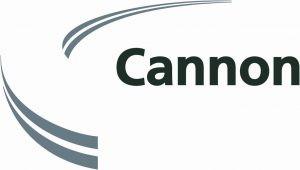 With offices in San Luis Obispo, Bakersfield, Los Angeles and Inland Empire, Cannon has provided engineering, surveying, construction administration and management, inspection, and planning services to clients since our inception in 1976. We pride ourselves in being a "one-stop shop" with a broad in-house ability to provide civil, mechanical, structural, and electrical engineering services as well as survey, automation, and more specialized services such as agricultural engineering. Our goal is to provide Reliable Responsive Solutions for projects small to large. To do this, we employ a diverse team of professionals who can provide the following services:
Funding Administration
Preliminary Engineering for Funding
Bid Specifications
Construction Management
Planning/Design Assistance
Rate Approval Assistance
Energy Audits
Fabrication and Integration of SCADA for Small Water Systems
SRF Application Assistance
NPDES Permitting
Cannon actively supports our clients by continuously working to find the "right" solution for each individual project. We strive to attract and retain clients by providing added value and great customer service. In addition, Cannon endeavors to empower our staff by encouraging and providing educational opportunities to gain expertise that extends far beyond licenses and registrations. This combination of loyal, long-term clients and empowered associates creates a collegial environment that thrives on meeting challenges through teamwork and dedication.
For more information, please contact:
Larry Kraemer, PE
Director, Public Infrastructure Division
Phone: (805) 544-7407
Email: LarryK@CannonCorp.us
Website: CannonCorp.us
---
Hydrogeological Associates

Client responsiveness is the hallmark of our business.  Whether it is a tight deadline or developing an innovative solution to an ongoing problem, Hydrogeological Associates can meet and overcome whatever challenges face you in the areas of water resources management, environmental site investigations and cleanups, and regulatory reporting and compliance.  When it comes to our business, we offer our clients a powerful resource and a recipe for successful completion of your projects on time and on budget.
Monitoring and assessing well performance is one of the unique services we offer our clients.  By tracking key performance indicators at individual wells, Hydrogeological Associates is able to determine the optimal time for well rehabilitation as part of an overall strategy to keep wells operating at peak performance, thereby reducing life-cycle operating costs.  We also employ a variety of diagnostic tools to hone in on well performance issues and develop the appropriate solution for the problem based on specific well characteristics.
HYDROGEOLOGICAL ASSOCIATES' KEY SERVICES INCLUDE:
Water Resources Services
Hydrogeological assessments
Well performance assessments and monitoring
Well siting studies
Water resources development
Pumping tests and analysis
Well vertical profiling
Water Availability Analysis
Well diagnostics
Downhole video logging
Well rehabilitation assessment and design
Water supply vulnerability assessments
Source water protection
Surface water – groundwater interaction
Groundwater modeling
Source Capacity Assessment
Cumulative Impact Studies
Environmental Services
Environmental Due Diligence Investigations
Phase II Environmental Site Assessments
Soil and groundwater remediation
Groundwater monitoring
Vapor intrusion assessments
Caltrans-compliant hazardous materials assessments
Waste Discharge Permits
Statistical and trend analysis of water quality data
"Non-typical" and emerging compounds of concern in water supply.
Regulatory reporting and compliance
For further information, contact Tom Ballard at:
Hydrogeological Associates
3230 Arena Blvd, Suite 245-373
Sacramento, California 95834
phone: 916-761-3700
email: tballard@hydrogeologicalconsultants.com
www.hydrogeologicalassociates.com
---
Kamstrup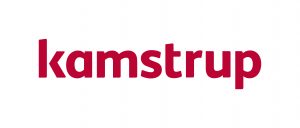 Kamstrup is a world-leading supplier of energy and water metering solutions. Kamstrup has manufactured meters for 70 years; for 24 of those years, we have manufactured ultrasonic smart meters. We have more experience manufacturing ultrasonic meters than any other meter manufacturer in the US water utility market.
All products are produced with the highest certifications for environmental safety and quality in our fully automated production facilities in Denmark.
Through our years of experience, we have learned that every community and water system is unique. So we make sure our smart metering solutions are unique too, developing technology specifically aimed to solve challenges our customers face.
Manufacturer of the only smart water meter approved by California's Division of Measurement Standards for sub-metering.
Smart meters ranging in size from 5/8" to 48".
Simple-to-deploy and maintain AMR system, READy, that uses Goggle Maps and smartphone.
Partnerships with Aclara and Mueller Systems for AMI interoperability
Learn more about our experience and how we can help you and your water system at www.kamstrup.com
For further information contact:
Shelley Ferrell, Regional Sales Manager
Phone: 323-803-9153
Email: sfe@kamstrup.com
Website: www.kamstrup.com
---
Lagerlof, Senecal, Gosney & Kruse, LLP
Lagerlof, Senecal, Gosney & Kruse, LLP, is a full service law firm offering expert advice in the water and municipal law field, particularly to special districts and mutual water companies.
The firm has been engaged in the practice of law since 1908.  For well over 60 years our firm has been intimately involved in the formation and ongoing operation of public and private entities engaged in the production, transmission, storage, distribution and management of water.  Our water law practice has included representation of cities, public districts of many kinds, as well as mutual water companies and investor-owned utilities throughout California.
As a Preferred Provider, we are pleased to offer CRWA members a variety of alternatives to meet your needs for legal services in this day and age of ever increasing regulation and complexity.  These include low-cost plans designed to provide smaller agencies the legal resources needed to meet these complex challenges, as well as retainer programs that enable you to control costs.  Especially attractive to smaller agencies is our fixed monthly retainer providing unlimited telephone and e-mail access to prompt legal advice.
Please contact Jim Ciampa or Andy Turner by e-mail at jciampa@lagerlof.com or adturner@lagerlof.com, respectively, or by phone at (626) 793-9400, or visit our website at www.lagerlof.com.
---
Lewis Brisbois Bisgaard & Smith LLP
Established in 1979, Lewis Brisbois Bisgaard & Smith LLP is a full-service law firm with nearly 1000 attorneys and 38 offices, in 20 states and the District of Columbia.  Lewis Brisbois attorneys practice in more than 40 areas of practice, and a multitude of sub-specialties associated with each practice area. Our attorneys have broad knowledge, expertise, and sensitivity to their clients' unique needs. Through interaction among our practice groups, Lewis Brisbois provides a wide range of legal services to each client with a continuity of representation over multiple disciplines.
Lewis Brisbois is known for our commitment to principled advocacy, an unflinching work ethic, and unyielding recognition of our duty to provide the highest level of service to our clients, who choose us because we take the time to understand their business interests and philosophies. Our practices include pre-suit counseling and problem solving based on a structured and accurate analysis of likely outcomes. We know our clients' objectives are often best served by a pre-suit resolution, and we are often judged by the advice and counsel we provide toward that end. However, when trial is the answer and in the client's best interest, no law firm in this country understands and better executes a trial strategy than Lewis Brisbois. We are truly client driven and result oriented.
A representative list of specialty practice areas includes:
Water related matters including water rights, contamination and wastewater law.
Environmental law matters including CEQA and NEPA processes, contaminated sites litigation and air quality issues.
Land Use, entitlement, permitting and pre-development counseling including Sustainable Development and Green Technology
Employment and Labor related matters including defending claims of wrongful termination, sexual harassment and whistleblower protections
General Liability and Personal Injury defense
Commercial/Construction litigation
Public Entity Law including good governance practices and defending under the California Tort Claims Act
For more about Lewis Brisbois Bisgaard & Smith, please contact partner Joe Salazar in our Sacramento office.
phone: (916) 564-5400
---
NV5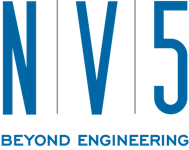 NV5 is a full-service land surveying, engineering, and construction management company with offices throughout California. NV5 provides customized planning and design engineering services with a focus on water and wastewater systems serving small and rural communities.
Key Services:
Project Funding Assistance with State and Federal Agencies
Drinking Water Treatment, Pipelines, Storage Tanks, and Booster Stations
Drinking Water Well and Groundwater Investigations, Testing, and Design
Wastewater Pipelines, Pump Stations, Treatment, and Alternative Disposal
District Engineering Services
Regulatory Agency and Permitting Assistance
Land Surveying, Construction Staking, and Easement Preparation
Geotechnical Engineering and Materials Testing
Project and Construction Management
Have a challenge on your next project? NV5 can help you make it a success.
For further information contact James Owens:
Phone: 760-470-8777
Email: james.owens@nv5.com
Website: www.nv5.com
---
QK, Inc.

QK has been providing communities with water solutions since 1972. 
Water is the lifeblood of every community, and its efficient and dependable supply, storage and distribution is vital to our quality of life. No one better understands this than QK.
For over 40 years, QK has been partnering with rural water districts and municipal agencies, providing expert professional services designed to ensure that this most vital of resources remains safe and reliable.
QK has broad experience developing feasible, efficient water facility design solutions. Our experience as Project Engineer and/or District Engineer for numerous water supply purveyors and small cities throughout the State, provides the basis for understanding the unique challenges faced by rural water agencies. QK's team includes a diversity of specialists who are committed to see projects through from conceptual planning to finished construction.
Experienced Professionals
Our areas of expertise in water systems include:
Storage Tanks
Booster Pumps
Groundwater Wells
Distribution System Piping
Infrastructure Master Planning
Hydraulic Analyses
Water Management Plans
Water Connection Fees and Rate Studies
Water and Wastewater Treatment
Full Suite of Services:
Engineering for Water Supply, Distribution and Treatment
Wastewater Facility Design and Planning
Environmental Planning and Permitting
Water Recycling and Reuse
Regulatory Agency Assistance
Biological and Ecological Resources
Land Surveying and Construction Staking
Mapping and GIS
Construction Management
State-certified Labor Compliance Program
Funding and Financial Assistance
Financial Analysis and Rate Studies
For more information, contact Garth Pecchenino, PE, PLS, QSD | Principal Engineer/Vice President of Technical Services
phone: 800.955.7599
email: garth.pecchenino@qkinc.com
www.QKInc.com
---
Robins Borghei LLP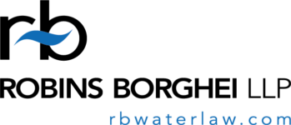 Robins Borghei LLP is the only law firm in California whose practice is dedicated to representing rural water utilities.
With our exceptional understanding of the water business, Robins Borghei LLP is uniquely qualified to guide CRWA members through both the routine and complex legal matters facing municipalities, special districts, mutual water companies and investor-owned utilities.
The attorneys at Robins Borghei LLP are experienced specialists in:
safe drinking water regulation and compliance
Brown Act, Conflict of Interest (AB1234), Proposition 218, Public Records Act and general municipal law and public entity representation
water rights
local agency formation
high stakes contract disputes
labor and employment law
land use and environmental law
eminent domain
real property
tort defense
Robins Borghei LLP attorneys also have more than two decades of experience, know-how, and success prosecuting drinking water contamination cases on behalf of water suppliers against responsible parties.  The firm represents dozens of CRWA members in litigation to recover 1,2,3-TCP treatment costs, and has also represented California water utilities in cases involving nitrate, DBCP, perchlorate and MTBE contamination.
As a Preferred Provider, Robins Borghei LLP is able to offer the full range of legal services to CRWA members at special discounted hourly rates.  For new CRWA member clients, we offer a one-time Document Analysis and Updating Service for a low, flat fee.  The firm can also handle contamination cost-recovery and other litigation matters on a contingency fee basis, to be evaluated on a case-by-case basis.
Please contact Josh George or Jeff Minnery by email at jgeorge@rbwaterlaw.com or jminnery@rbwaterlaw.com, respectively, or by phone at 805.543.0297.
---
SCS Engineers

SCS Engineers aids clients in the use and management of surface and groundwater resources.  We assist public agencies, attorneys, and private companies in the evaluation, development, and protection of groundwater for domestic, municipal, agricultural, and industrial uses.  Clients include towns, rural water districts, corporations, private landowners, law firms, Native American tribes, water commissions, and landfill operators.
When assessing the potential for developing an area, groundwater evaluations are often necessary to determine the current and future impact on local resources.  Variables affecting groundwater management, include the geologic and hydrogeologic environment, water quality, the location and rate of natural and artificial recharge, interaction of streams and aquifers, extraction rates, groundwater import and export, wastewater utilization, and legal considerations.
Key to the success of most programs is an understanding of the natural environment, basin overdraft potential, and the interrelated environmental, legal, and political consideration.
Our Water Resources Management Practice includes:
Preparation of Drinking Water Source Assessment Plans (DWSAPs)
Water well design and construction oversight
Wellhead protection programs
Unified watershed assessments and sanitary surveys
Aquifer testing and analysis
Regional and local hydrogeologic investigation
Groundwater and soil contamination assessment and remediation
Groundwater modeling
Evaluation of water distribution and irrigation systems
For further information, please contact:
Chuck Houser, Project Manager
Phone: (858) 571-5500
Address: 8799 Balboa Ave., Suite 290
San Diego, CA 92123
Website: www.scsengineers.com
---
Superior Tank Company, Inc.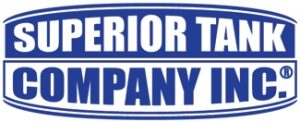 Comprehensive Water Tank Maintenance and New Tank Installation
Superior Tank Solutions Inc. (STS) is a full-service contractor dedicated to providing complete maintenance, repair, design and installation of steel water storage tanks.
STS provides a wide variety of services to simplify tank maintenance and ensure your tanks operate at peak performance:
Routine cleaning to remove sediment and biofilm preserving water quality.
Complete interior and exterior tank inspection with coating analysis
Testing for hidden corrosion on the underside of tank bottom.
Tank review for compliance to government regulations.
Safety and security upgrades to avoid employee injury and unwanted intrusion.
Active mixing system installation.
Customized Annual Maintenance Programs for affordable fixed annual costs.
Coating rehabs and renovations including lead abatement and extending life 100% solids coatings (VOC free).
Structural repairs and upgrades: from small leaks to floor/rafter replacement.
New steel tank manufacturing and installation.
STS is committed to providing Superior products and services for all of our client's storage tank needs.
For further information contact:
Matt Tasch, Director of Project Management
Phone: 888-712-4385
Email: mtasch@superiortanksolutions.com
Website: superiortanksolutions.com